Steven Stromberg
As a Rio Grande Valley native and the son of Argentine immigrants, Steven learned from his parents the value of hard work and taking chances. After a career as a public school teacher, Steven rolled up his sleeves and embarked on a journey that included graduating from St. Mary's University School of Law and becoming a licensed attorney in the midst of the Covid pandemic.
Prior to joining Grable Grimshaw PLLC in April of 2022, Steven worked in personal injury defense with Vidaurri, Lyde, Rodriguez & Haynes in San Antonio as counsel for several national insurance companies handling a large volume of personal injury claims. He also worked as a law clerk for the Chapa Law Group assisting with civil litigation matters in Texas and Arizona.
During law school, Steven served as a Dean's Research Fellow, received a Dean's Scholarship, and was awarded the Buck J. Wynne Scholarship for earning the highest grade in Administrative Law. Steven's practical law school experience includes having served as a judicial clerk of the Fourth Court of Appeals for Justice Patricia O. Alvarez, where he conducted extensive legal research and drafted an opinion for the court.  He also interned for the Bexar County District Attorney's Civil Division working on issues ranging from Fourth Amendment search and seizure, qualified immunity, and an array of civil litigation issues.  Steven also gained practical experience as a student attorney representing indigent clients in the Clinical Program at the St. Mary's School of Law Center for Legal and Social Justice.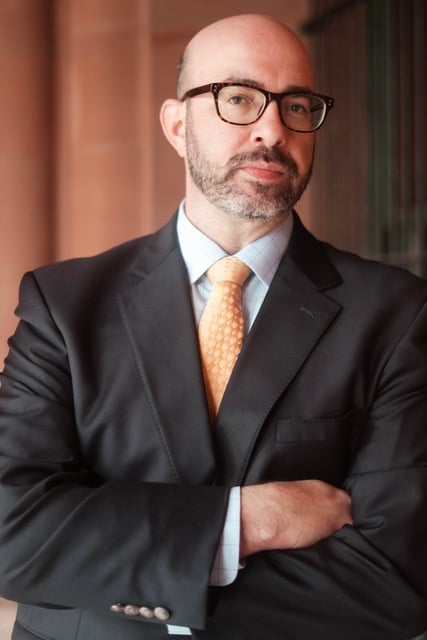 Prior to becoming an attorney, Steven served for many years as a classroom teacher in the Rio Grande Valley in a Title I school district serving underprivileged, dual language students in an English Language Learner Program, where he focused not only on individual student success, but on parental and community involvement. As a legal practitioner fluent in Spanish with a history of advocating for the underdog, Steven is ready to represent clients all across Texas.
When not working, Steven enjoys weekend getaways throughout Texas with his wife and two daughters. He is also an avid moviegoer and has loved movie production, cinematography, and astrophotography from an early age. Steven also loves watching Argentine and International fútbol on Spanish language television.
Practice Areas
Education
Bar Admissions
Professional Affiliations
Prior Work Experience
Vidaurri, Lyde, Rodriguez & Haynes, LLP, Associate Attorney, 2021-2022
Chapa Law Group, Law Clerk, 2020-2021